The PSI Team
Travis Everton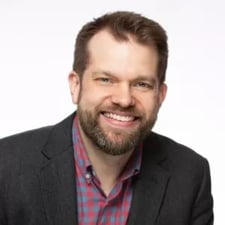 Travis Everton is the CEO of Performance Systems Integration and Fire King of Seattle. A Pacific Northwest native, he acquired PSI in 2014 and holds an MBA from Stanford Graduate School of Business. Passionate about mission-driven organizations, Travis is committed to integrity, excellence, teamwork and employee empowerment. His goal is to ensure that PSI delivers the highest level of customer service in order to protect lives and property.
---
Todd Thomson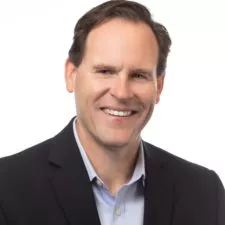 Todd is the Chief Financial Officer at Performance Systems Integration. An Oregon native, he holds a Bachelor of Business Administration in Accounting from OSU and is a certified CPA. With over 20 years of experience in public accounting and financial management, Todd provides financial leadership and guidance for the company. His expertise includes team management, forecasting, financial reporting and analysis, and partnering with senior management to drive financial results.
---
David Ridder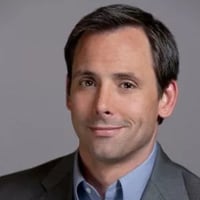 David Ridder is the Chief Operating Officer and interim CRO at Performance Systems Integration. With over 27 years of experience leading high performing teams for technology, clean tech and B2B service companies, David brings strong leadership, coaching and influencing skills to the company. His expertise includes Operations, Sales & Marketing, Professional Services, and Finance. David is passionate about helping recruit, develop and lead a diverse team to achieve aggressive business goals.
---
Andrew Kaveckis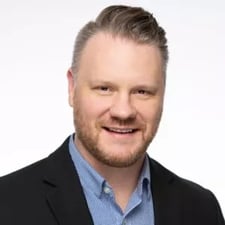 Andrew is the Director of Sales at Performance Systems Integration. A Portland native, he has been with the company for more than 15 years working his way up from Sales Representative to General Manager, before being promoted to Director of Sales in 2020. Passionate about creating and nurturing long-term client relationships, Andrew is also an expert in Service Sales Operations and Facility Management. He enjoys educating clients and prospects on how to navigate the challenging life safety compliance environment.
---
Nikki Fisher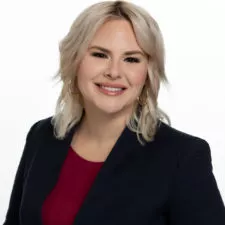 Nikki is the Director of Systems Innovation at Performance Systems Integration. With over 15 years of experience in the industry, she is an expert in operations management, financial forecasts and business strategy. Nikki is passionate about delivering outstanding customer service and a personal approach to customer needs. An active listener with outstanding communication abilities, she maintains customer satisfaction by providing problems-solving resources.
---
Charles Hughes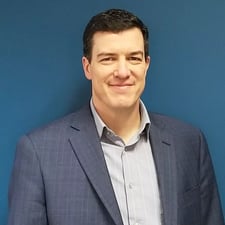 Charles is the General Manager at Performance Systems Integration for the Portland office. With more than 25 years of experience in the industry, he is an expert in operational excellence, team leadership and project management, along with strong business development and technical sales abilities. His leadership is built on a foundation of experience earlier in his career as an installer, programmer and designer in the Integrated Building Systems Industry. A high performance achiever, Charles doesn't accept less than world-class workmanship and excellent customer service.
---
Andrew Durall
A Veteran of service and active member of ASCET, Andrew is the Operations Manager at Performance Systems Integration. With over 15 years of experience in the fire and life safety industry, he has a strong expertise in technical operations and strives for excellence. Dedicated to provide the highest level of customer service, Andrew is committed to integrity and forward thinking. He consistently maintains a focus in making a positive impact on people's lives.
---
CONTACT US FOR FIRE PROTECTION SERVICES FOR YOUR BUSINESS
Let's Talk About Your Business!
Get in touch with our experienced team today.
What Our Clients Say About Us

"We love using PSI! Their team is very responsive and they provide a one stop shop for all our fire testing, supply and repair needs. Their customer service and responsiveness to issues that raise keep..." Read More "We appreciate PSI's willingness to work alongside our renovation crew to minimize the interruption to our guests. Everyone I worked with on the project have all been patient, easy to work with and professional."

"PSI has become one of my most valued resources. The knowledge base and technical/troubleshooting ability has made them indispensable. They are super nice and always dependable and eager to help not matter what the ask."

"PSI has always ensured our code compliance. Their staff is extremely knowledgeable and has continually stayed on top of code requirements. PSI technicians are very professional and always responsive to our needs."

"We couldn't be happier with PSI! They provide outstanding customer service in all areas, are very quick to respond, with competitive proposals and great service. They have even provided some on-site training opportunities for some..." Read More

"I wanted to express my appreciation for the service PSI has provided us over the years. The staff has been a pivotal part in making sure we get these buildings tested correctly and efficiently. We..." Read More
Affiliates & Certifications