Fire Safety in Hospitals & Life Safety Services for Healthcare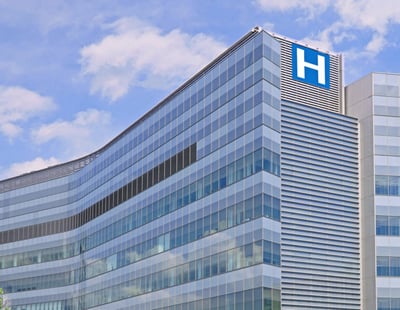 Protecting the health and safety of patients is the top priority for any hospital or healthcare facility. Not only does this involve tending to the medical needs of the patients, but it also ensures that the building itself is safe and prepared for an emergency.
By choosing fire and life safety services from Performance Systems Integration, your organization can vastly improve the safety and security of your facility. We offer a wide range of fire and life safety solutions, including fire alarm systems, fire sprinkler systems, monitoring services, access control solutions, and more. Our company has been serving the Northwestern U.S. since 2002. With our experienced team, 24/7 availability, and superior service, we are an ideal partner for all your life safety and code-compliance needs.
Equip your hospital or healthcare center with the latest fire and life safety solutions. Call PSI today at 503.641.2222 or contact us online to discuss the needs of your facility today.
Fire & Life Safety Solutions for Healthcare Facilities
At PSI, we work with leading manufacturers and suppliers to provide our clients with fire and life safety systems that are advanced, reliable, and code-compliant. Our NICET IV certified engineers can design and install a complete, turnkey solution that helps to keep your healthcare facility safe during an emergency while providing reporting that is compliant with CMS and TJC standards. We service and install all types of fire and life safety equipment including:
Nurse call systems
Fire alarms
Fire sprinkler systems
Fire extinguishers
Fire pumps
Backflow preventers
Hood suppression systems
Special hazard systems
Emergency lights
Access control systems
Security systems
And more
Contact us today to schedule life safety installations for hospitals or healthcare centers in Seattle, Tacoma, or the surrounding areas.
Hospital & Healthcare Services
Keep your fire safety systems working and ready for an emergency with life safety services from our experts at PSI. We serve hospitals, clinics, rehabilitation centers, and other healthcare facilities, and we offer 24/7 service and repairs for your most critical equipment. Our services include:
To learn more about our full line of life safety services for hospitals, contact our team today.
FAQs About Fire Safety for Hospitals & Healthcare Facilities
What makes fire safety unique in hospitals?
Fire prevention is paramount in any industry, but two factors make it absolutely critical in hospital and healthcare settings: Patients who may have trouble evacuating on their own, and specialized areas such as labs, operating rooms, pharmacies, and kitchens, each with its own set of equipment and substances. Fire prevention habits and equipment keep fires from starting in the first place; fire suppression keeps fires from spreading, and alarms and emergency lighting help patients and staff evacuate quickly and safely. The team at PSI can help you determine the best equipment for your campus.
What do the building codes require for fire safety in my area?
Fire safety requirements can vary widely from state to state. That's why we stay up to date on building code requirements in both Washington and Oregon, as well as local codes. Whether you're a large hospital campus or a standalone healthcare office, we can design a fire prevention system for you that's code-compliant and effective. Fire prevention and life safety are too important to go it alone, so call on our experts to make sure your facility is protected.
Schedule Fire & Life Safety Services
Give your hospital or healthcare facility the benefit of modern equipment with advanced fire and life safety solutions from Performance Systems Integration. We work with BuildingReports to provide traceable, device-level accountability, keeping your building protected, compliant, and ready for an emergency.
Call PSI at 503.641.2222, or contact us online to schedule fire and life safety services today!
CONTACT US FOR FIRE PROTECTION SERVICES FOR YOUR BUSINESS
Let's Talk About Your Business!
Get in touch with our experienced team today.
What Our Clients Say About Us

"We love using PSI! Their team is very responsive and they provide a one stop shop for all our fire testing, supply and repair needs. Their customer service and responsiveness to issues that raise keep..." Read More "We appreciate PSI's willingness to work alongside our renovation crew to minimize the interruption to our guests. Everyone I worked with on the project have all been patient, easy to work with and professional."

"PSI has become one of my most valued resources. The knowledge base and technical/troubleshooting ability has made them indispensable. They are super nice and always dependable and eager to help not matter what the ask."

"PSI has always ensured our code compliance. Their staff is extremely knowledgeable and has continually stayed on top of code requirements. PSI technicians are very professional and always responsive to our needs."

"We couldn't be happier with PSI! They provide outstanding customer service in all areas, are very quick to respond, with competitive proposals and great service. They have even provided some on-site training opportunities for some..." Read More

"I wanted to express my appreciation for the service PSI has provided us over the years. The staff has been a pivotal part in making sure we get these buildings tested correctly and efficiently. We..." Read More
Affiliates & Certifications