Property Management Life Safety Services in Seattle, WA, Portland, OR, Bay Area, CA and more.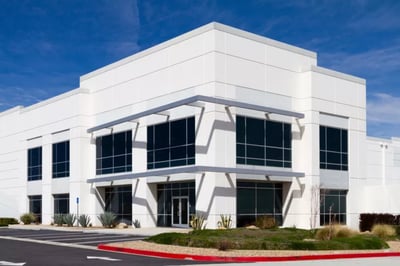 For companies that manage multiple properties, it can be a challenge to ensure the fire and life safety systems in each are working, serviced regularly, and kept up to date with the latest code requirements. To protect the safety of your tenants and prevent property damage, turn to our experts at Performance Systems Integration.
Our company offers innovative, reliable fire and life safety solutions for property management companies throughout the Northwestern U.S., including Seattle, WA, Portland, OR, Bay Area, CA, and Spokane, WA. We can create a system that offers in-depth reporting, mobile access, and the latest fire and life safety technologies for improved ease of use and superior compliance. Our systems are tailored to the needs of your facility, and they offer excellent performance and value.
Would you like to make managing fire safety equipment at multiple properties easier? Choose PSI for fire and life safety solutions that are ideal for property management companies. Call 855-723-3774 or contact us online.
Fire & Life Safety Solutions for Property Management Companies
Whether your property management firm owns a few properties or dozens, our experts at PSI can help you keep them safe, secure, and protected from emergencies like fires, storms, or power outages. We can design and install life safety systems for each property and link them together to make managing your properties easier and more convenient.
We can incorporate features like in-depth reporting and mobile alarm monitoring to help you coordinate maintenance across sites, and we can add the latest fire alarm and security technologies to keep your properties safe. Our fire and life safety systems can include:
24/7 professional monitoring services to keep your properties safe
Smoke, flame, and duct detectors to alert you to fires quickly
Advanced fire alarms that can improve response times
Reliable, high-quality strobes and horns for safe evacuations
Optional access control, security, and video surveillance systems for added security
Fire extinguishers and suppression systems
Mobile access for remote monitoring and maintenance coordination
To discuss the fire and life safety needs for your properties, contact our team today.
Our Life Safety Services in Seattle, Portland, San Francisco, and much more
The safety of tenants is the top priority of any property management company. At PSI, we offer fire and life safety services that can help save lives, prevent injuries, and minimize property damage during fires, storms, and other emergencies. Our services include:
Contact our team today for a quote on fire and life safety systems in Portland, Seattle, or the Pacific Northwest.
FAQs About Fire Safety for Property Managers
I manage an apartment building; if each unit has a smoke detector and fire extinguisher, is that enough?
You might think that apartments or condo units can get by with the fire safety equipment that a single-family home would have. But consider that a residential building has dozens, maybe hundreds of units, all connected by a network of hallways, lobbies, and other spaces like gyms, community kitchens, and common rooms. Fire in one unit or space can spread quickly throughout the building. That means you need more than just the basics. You need equipment to notify you immediately when fires start, keep them from spreading, alert residents to emergency situations, and help them evacuate quickly and calmly. This isn't the place to take shortcuts.
The team at PSI can help you determine the best equipment for your residential building.
What do the building codes require in my area?
Building codes vary by location, so the fire safety requirements for a large apartment complex in Seattle may be different than those for a small office building in Portland. We're familiar with building code requirements in both Washington and Oregon, as well as local codes. Fire prevention and life safety are too important to go it alone, so call on our experts to make sure your facility is protected.
Schedule Life Safety Services in Seattle, WA, Portland, OR, San Francisco, CA, and San Jose, CA
Choose Performance Systems Integration for fire and life safety solutions that are easier, more convenient, and more profitable for your property management company.
Call 855-723-3774 or contact us online to schedule life safety services today.
CONTACT US FOR FIRE PROTECTION SERVICES FOR YOUR BUSINESS
Let's Talk About Your Business!
Get in touch with our experienced team today.
What Our Clients Say About Us

"We love using PSI! Their team is very responsive and they provide a one stop shop for all our fire testing, supply and repair needs. Their customer service and responsiveness to issues that raise keep..." Read More "We appreciate PSI's willingness to work alongside our renovation crew to minimize the interruption to our guests. Everyone I worked with on the project have all been patient, easy to work with and professional."

"PSI has become one of my most valued resources. The knowledge base and technical/troubleshooting ability has made them indispensable. They are super nice and always dependable and eager to help not matter what the ask."

"PSI has always ensured our code compliance. Their staff is extremely knowledgeable and has continually stayed on top of code requirements. PSI technicians are very professional and always responsive to our needs."

"We couldn't be happier with PSI! They provide outstanding customer service in all areas, are very quick to respond, with competitive proposals and great service. They have even provided some on-site training opportunities for some..." Read More

"I wanted to express my appreciation for the service PSI has provided us over the years. The staff has been a pivotal part in making sure we get these buildings tested correctly and efficiently. We..." Read More
Affiliates & Certifications