Distributed Antenna Systems Tutorial On-Demand
Posted on:
September 25, 2023
To ensure all occupants of your buildings remain safe, it is critical to have a reliable system in place that allows emergency responders to communicate without interruption—however, building materials can frequently block wireless signals. In-building communication systems are designed to overcome this issue and provide continuous two-way radio coverage.
This can be done with DAS (Distributed Antenna System)—a series of antennas throughout a building that provides enhanced two-way radio service, evenly distributing the amplified signals. DAS ensures that first responders can communicate within the building and with those outside without interruption in service.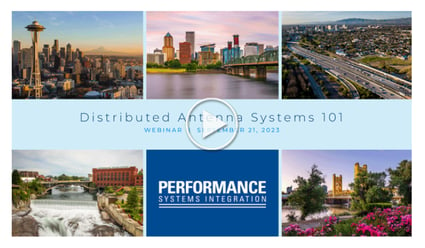 Watch our one-hour tutorial to learn what you need to know about DAS—as required by the IFC and NFPA—to make sure emergency responders can communicate in every part of your building.
After this on-demand webinar, you will understand:
What DAS is and the increasing prioritization of enforcement
The hardware necessary for a DAS installation
Types of pre-engineered fire suppression systems and the hazards they protect
General code requirements to be compliant
Inspection and testing process
To learn more about distributed antenna systems or to schedule a free consultation, please feel free to email PSI or call our office at
855-723-3774.