Statcomm Announces Rebrand
Posted on:
February 22, 2023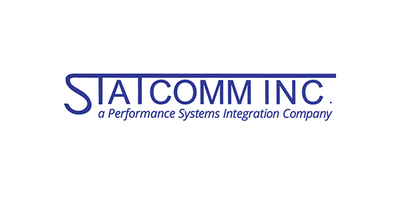 Statcomm Inc. (Statcomm), an all-in-one fire and life safety service provider based in Mountain View, CA, has completed a major rebranding after merging with Performance Systems Integration (PSI) in 2022. Statcomm/PSI is still the same trusted team delivering the same high-quality comprehensive safety compliance services—now supported by PSI's best-in-class digital service delivery platform.
As NFPA compliance experts, the Statcomm/PSI team continues to focus on supporting customers with single point of management services and highly trained and certified technicians. Our services include testing, inspection, repair, design, installation and monitoring of fire alarms and sprinkler systems, as well as fire extinguisher and e-light services. We also install and service automatic gates, doors, and access control systems.
"We're excited to include Statcomm under the PSI umbrella and look forward to continuing to provide customers in the Greater Bay Area with exceptional levels of service and growing the strong business Statcomm has built over the years," said PSI CEO, Travis Everton.
PSI's integrations team has transitioned Statcomm's processes into a best-in-class digital service delivery platform. PSI's key to ensuring peak operational efficiency and an excellent customer experience is to provide consistent data accessible by all team members at all times. PSI has found that when team members have a complete digital picture of customer communications and history, the customer experience improves drastically.
Anyone who would like to learn more about the Statcomm/PSI merger is welcome to join our virtual town hall on Tuesday, March 21, hosted by PSI CEO, Travis Everton. He will be available to answer questions about the merger. Learn more and register for the Virtual Town Hall.