TJC Environment of Care Reports
Posted on:
February 02, 2020
PSI utilizes BuildingReports.com, the largest and most proven provider of digital inventory based NFPA reports in the world. PSI provides a wide range of healthcare reporting formats specifically designed to meet the rigorous requirements defined by accreditation organizations such as The Joint Commission (TJC).
Via a secure web portal, you will be able to review your reports, authorize repairs, and manage inventory for up to five years.
See document link to learn more about BuildingReports TJC Healthcare Reports and to view sample TJC Environment of Care device inventories.
Building Reports ScanSeries for Apple IOS.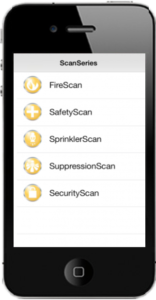 Did you know you could do your own weekly and monthly inspections and retain the same level of compliance we provide on your annual inspections? PSI offers BuildingReports to all maintenance agreement Customers, giving your staff the ability to capture devices using a compatible Apple IOS device running BuildingReports ScanSeries applications. (FireScan, SprinklerScan, SafetyScan, SuppressionScan & SecurityScan).
Using our BuildingReports Custom Inspection Package, you can streamline and automate your inspection process. Not only will your annual inspections be device level code compliant and verifiable, your regular weekly, monthly and periodic inspections will have the same level of compliance.