Four Ways a Business Can Fail Its Fire Inspection
Posted on:
December 09, 2020
Time is a precious thing. In business, we try to maximize the time we spend on tasks that will attract new customers, maintain existing customers, keep employees happy and productive AND make a profit along the way. We hope to minimize the unproductive, but necessary tasks, of following the various government rules and guidelines… Easy right?
Although we know that everyone deserves to be kept safe in the workplace, it is just difficult to find the time. One great way to have more time to spend on the tasks that will grow your business is to spend less time on your fire inspection. Once an inspection goes badly, it can drag on and require several visits to get back in the good graces of the Fire Marshal's office.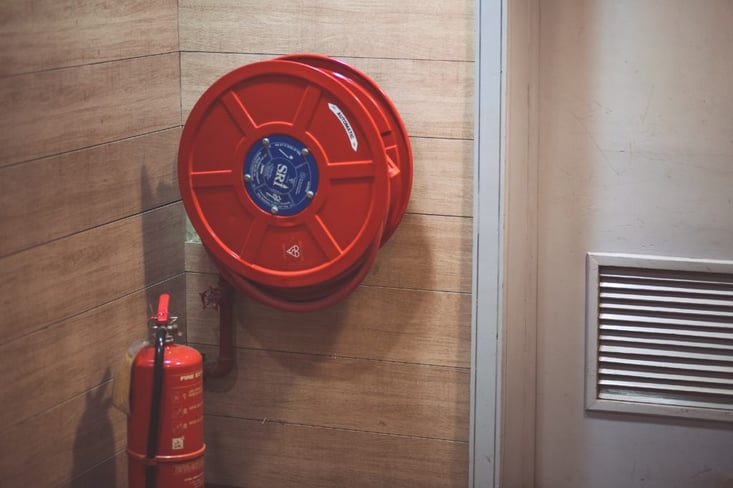 Following are four ways to fail a fire inspection and waste precious time you will never get back:
Poor or Missing Documentation
Do yourself a favor and have your inspection documents handy for the local Fire Inspector when they show up at your building. Fire Marshals are over-worked and under-funded. They need to get in and get out. If you have quality documentation showing your fire alarm, fire sprinkler, fire pump, fire extinguishers, hood suppression, special hazard systems and emergency lighting have all been inspected at proper intervals throughout the year you will reap the benefits of a quick and visit. Especially if those documents are provided by a top-quality inspection service company (like say…PSI). We can help you keep all of your systems in compliance and provide detailed documentation to share with the Fire Marshal's office, your insurance company, your boss at HQ and anyone else that needs to know that you are keeping building occupants safe… LEARN MORE
Obstructed Access to Fire Protection
Equipment… Imaging yourself if you spotted a fire in the lunchroom. What goes through your mind? If it is just getting started, you might think about grabbing a fire extinguisher and snuffing it out. If it is farther along you may want to grab and extinguisher to help yourself and others evacuate more safely through a risky area. You reach through the huge potted plant standing in front of the extinguisher cabinet to grab one and cannot quite figure out how to get it out without moving that 100lb monster. Point is…now is not the time to think about moving a plant or a table out of the way. Every second counts. Don't wait for the inspector to write down all of the violations that keep people, including his fire fighters, from getting to fire extinguishers, fire alarm pull stations, sprinkler shut off valves, fire hose cabinets, fire department connections, etc.
Fire Protection Equipment Missing or in Disrepair
When PSI completes your periodic inspection service, we provide detailed and prioritized information on any discrepancies. It is important that these discrepancies be addressed. Some items may require repair or replacement, some may be as simple as moving that 100lb plant out of the way of that fire extinguisher in the lunchroom. LEARN MORE
Blocked or Obstructed Evacuation Paths
You should have your emergency evacuation plans posted in appropriate areas of your facility showing people how to get out if the case of a fire emergency. It is critically important that evacuation paths be clear in the event of an emergency… which basically means at all times. Remember, this is not something to do after the fire starts.
Although there are likely more ways to fail, one thing is sure, if you have these things taken care of odds are the other hurdles will be small.
Contact us to schedule a free life safety and code compliance analysis today.