Fire Suppression Systems Tutorial On-Demand
A fire suppression system is an integral part of any fire protection infrastructure and demands a wealth of products and knowledge. Fire suppression systems are identified as any group of units designed to put out a fire by applying an extinguishing substance such as water, foam, or chemical compounds.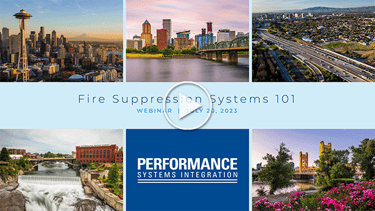 Watch this one-hour tutorial to master the basics of fire suppression systems and learn how they work to keep your kitchen or industrial space safe and in compliance.
After this on-demand webinar, you will understand:
Some history of why these systems are required for

commercial operations
The difference between engineered and pre-engineered systems
Types of pre-engineered fire suppression systems and the hazards they protect
What you, the owner or operator, are expected to do to maintain your system each month
The basic anatomy of a suppression system
To learn more about fire suppression systems or to schedule a free consultation, please feel free to email PSI or call our office at 855-723-3774.