Make the Most of Your ESSER Funds
Posted on:
February 24, 2022
At PSI, our factory-trained and NICET-certified technicians provide comprehensive fire and life safety services—monitoring, testing and inspecting, system maintenance, installations, and code compliance consultations—all under one agreement.
Contact us today to schedule your free consultation
.
Now is the time to improve the safety of your school. Congress has provided financial support through the Elementary and Secondary School Emergency Relief (ESSER) Fund to support schools feeling the impact of COVID-19.
These relief funds were made available in part to help schools create safe learning environments for students—providing an unprecedented opportunity to upgrade fire alarm systems, mass notification systems, and voice evacuation systems in K-12 schools—all of which PSI can provide support.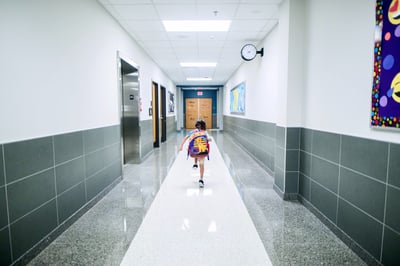 ESSER funds also offer educators the chance to make critical investments in school infrastructure, including construction. To support physical distancing, unused wings of a school may be renovated with updated fire and life safety systems to create additional learning space compliant with federal regulations.
Don't miss this chance to improve the safety of your school by upgrading your life safety systems. ESSER I funds must be used by September 30, 2022, ESSER II funds by September 30, 2023, and ESSER III funds by September 30, 2024.
PSI can help you take advantage of this opportunity as part of a comprehensive life safety plan for your campus. Contact us today to schedule your free consultation.