Case Study: City of Corvallis
Posted on:
August 25, 2022
A few years ago, the Water District System Specialist for the City of Corvallis, Oregon, was facing several challenges—staff shortages, manually entering all inspection reports, and tracking construction projects in 100+ buildings on the campus of Oregon State University.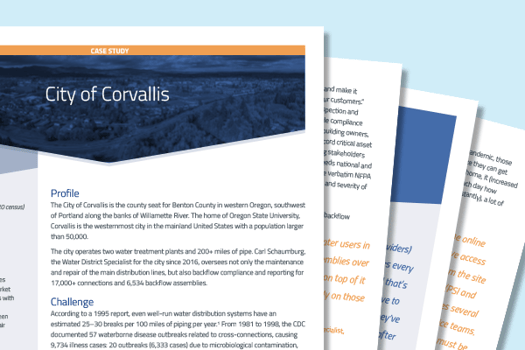 In this case study, learn how the City of Corvallis resolved these challenges by working with PSI—and employing BuildingReports, an online inspection tracking solution that provides controlled access to reports any time, anywhere.
With BuildingReports—a service available to all PSI customers—users can easily retrieve inspection reports and track the status of devices in real-time for multiple buildings, all from one central online secure portal.
Consolidate your compliance reporting and eliminate the paperwork. Contact PSI today to learn more about BuildingReports and how you too can streamline your reporting and tracking processes for your business.