Acceptance vs. Confidence Testing
Posted on:
April 02, 2021
The state and locally adopted building codes determine what must be installed in your facility to provide adequate fire protection for occupants. A hospital requires a vastly different fire alarm system than a school or high-rise office building, for instance. Not only must the fire alarm system itself be verified, but all systems that are interconnected must be inspected and tested for proper functionality. The fire alarm is generally the hub of all things fire protection. Fire sprinklers, fire pumps, kitchen hood suppression, special hazard systems, HVAC equipment, fire/smoke dampers & doors, elevators, access control systems…. are all connected to the fire alarm to provide essential information and control to occupants and first responders. The proper installation, interconnection and operation are all required to be verified during the acceptance test. The installers and equipment suppliers for each of the systems generally participate to demonstrate their portion of the work. This is most usually witnessed and signed off by all contractors and the Fire Marshal's office in the form of a "record of completion". The various sections of the recommended document are:
Property Information
Installation, Service, Testing and Monitoring Information
Documentation
Description of System or Service
System Power
Circuits and Pathways
Remote Annunciators
Initiating Devices
Notification Appliances
System Control Functions
Interconnected Systems
Certifications and Approvals
There are supplemental pages that provide additional information concerning:
Emergency Communications Systems (ECS)
Power Systems
Notification Appliance Power Panels
Interconnected Systems
Deviations from Adopted Codes and Standards
Be sure to keep these documents as well as all as-built documentation handy for your Inspection, Test and Maintenance (ITM) contractor's future reference. Having it will make them much more efficient and help keep your cost of service in a much better place. If you would like to have your documents scanned and held in your service record at PSI, where they are readily available electronically, please contact us to discuss scan and storage services.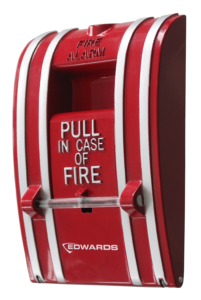 Re-acceptance Testing
Re-acceptance testing is intended to verify operation of changes or repairs made to the system. Everything from replacing a fuse to adding a wing to the building requires re-acceptance testing. The bigger the change, the more stringent the test. A simple fuse replace only requires that you test the circuit that the fuse was designed to protect. Adding a wing to the building would require all the steps in the previous section to be performed on the newly added devices and an update to all the documents mentioned. Generally, any time system software is updated, a test of all known affected devices must be tested, plus a 10% functional test of the system, verifying critical system functions. The code gets into more detail but you get the general idea.
Periodic Testing (AKA Confidence Testing)
Periodic inspection and testing is performed on all installed components of the system to provide a statistical level of confidence that the system will perform as designed during an emergency. NFPA 72, section 14 provides a table detailing how often each type of device is tested. Most fire alarm peripheral devices (smoke detectors, heat detectors, manual stations, etc…) require annual testing, sprinkle tamper and flow switches are semi-annual. Check out the table for more details. To clarify, "inspection" is the visual verification that there is no obvious damage or change to the system since the last inspection, while "testing" is the functional verification that the system works as intended. Maintaining documentation is critically important as it provides a baseline for how the system originally functioned. Upon completion of your periodic testing, additional documentation indicating the systems performance and details of any deficiencies will be provided: it is required to be kept until the next test cycle is complete. Often overlooked is a relatively new requirement that any product recall information be provided. Without a quality electronic inspection document platform, this is exceedingly difficult to administer. PSI's Premier Partner, BuildingReports, provides the industry's leading on-line inspection reporting services. A sample of the useful information you may find:
Flag Status – Quickly identify all buildings with critical issues (red) non-critical items (yellow) and fully compliant (green).
Executive Summary – Overview of your inspection
Time/Date stamped listing of all item inspected
Inventory of all devices noting any product recalls
Discrepancy Report – Including NFPA code reference
Proposed Solutions to any discrepancies
Archive records of past inspections
Members of your Team can gain access, with your permission through individualized logon credentials, to easily coordinate follow-up repairs, fire authority reporting and any other compliance requirements.
At PSI, we know that not every industry has the same compliance requirements. We have developed tailored compliance testing and inspection programs for your industry to ensure you will have everything you need for code and AHJ compliance.
Contact us for your FREE fire and life safety code compliance analysis.