3G Is a Retiree
Posted on:
February 14, 2022
By the end of 2022, most wireless carriers will be shut down their 3G networks. When operators shut off this cellular infrastructure, 3G devices based on this network technology will no longer have a connection.
You may be asking yourself why is this happening? And what does it mean for me? Let's dive in.
Why is this happening?
With the fourth generation (4G) of wireless technology widely available, and 5G on its way, operators (AT&T, Verizon, T-Mobile) are retiring 3G, making room for new technologies and freeing up bandwidth for the faster 4G and 5G signals. Due to the increasing adoption of the faster, more powerful 4G, 3G usage has declined for years.
Operators have announced their plans to retire 3G services
AT&T: February 22, 2022

T-Mobile: July 2022

Verizon: December 2022
With AT&T retiring 3G very soon, they have recommended, completing the migration of all 3G and voice-dependent non-VoLTE-capable devices to 4G LTE or LPWA networks as soon as possible.
What does this mean for me?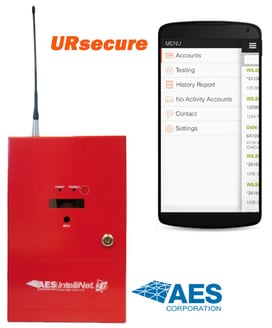 In some areas, 3G signal strength is already declining. The cell carriers are not investing in repairs to the existing equipment. All of a sudden, a system that was working fine starts to experience communication problems. Low signal strength faults.
The only solution is to upgrade to LTE/5G or switch to another means of monitoring. AES radio is our preferred method, due to the built-in redundancies and eliminating the revolving door of cellular upgrades.
We also encourage the use of the URsecure App and signing up for two-way texting, which would report on abnormal/missed autotest signals, as well as most communication failures.
Contact PSI today to learn more about these remote monitoring solutions and learn more about what you need to do now that 3G is being retired.