Fire Alarm Systems 101
Since its invention in 1812, fire sprinkler systems have been protecting lives and property. Building codes dictate that all businesses must contain a functioning sprinkler system to remain operational. Therefore, anyone managing a facility will face the complexities of sprinkler maintenance and required inspection and testing intervals.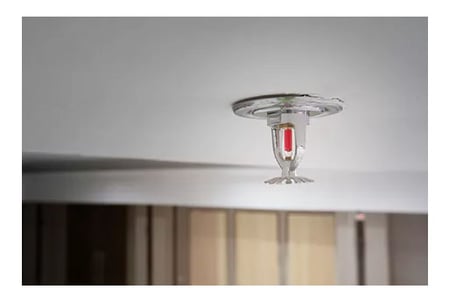 Our sprinkler system expert, Doug Vandecoevering, will provide you with a greater understanding of today's fire sprinkler systems, and the requirements for inspection, testing, and maintenance. After this training you will understand:
How building, fire, and life safety codes impact the requirements for inspection, testing, and maintenance of sprinkler systems
Types of sprinkler systems and how they operate
Emergency service issues and when to call
Annual Inspection requirements
5 Year Inspection requirements
Virtual Training Presenters

Doug Vandecoevering is a PSI water-based fire protection inspection testing and maintenance expert. Doug has served the fire protection industry for over 30 years, including 13 as a fire protection company owner, operator, and president. He is a NICET Licensed Fitter, Inspector, and Backflow tester in Oregon and Washington.

Daryl Brown is a Senior Account Executive with the PSI team based in the San Francisco Bay Area. Daryl holds NICET certifications in Fire Alarm (IV), Sprinkler Inspection and Test (II), and Hazzard Suppression Systems (II)—and has a wealth of fire and sales experience. He has served in the fire industry for over 30 years and is a master at building and maintaining customer relationships.
COMPLETE THIS FORM FOR ACCESS TO THE ON-DEMAND WEBINAR